Factory investigation
Under the leadership of Mr. Hu Anxi, Chairman of Nizhao, Mayor Huang and his party went to the office area, production workshop, packaging workshop and other on-site visits and guidance, and checked and understood our company's personnel management, safety production, product quality and work process in detail. .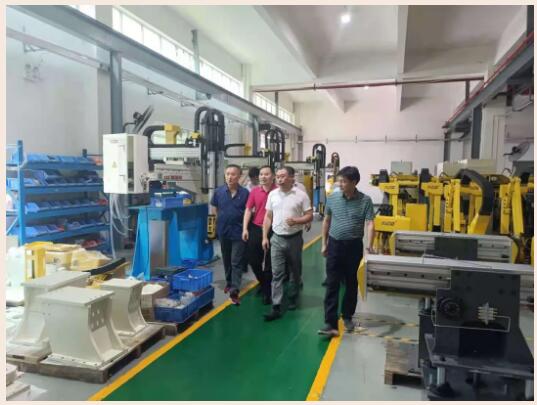 Mayor Huang first came to the equipment area to visit and learn about our newly developed intelligent die-casting flexible integrated unit, six-axis CNC deburring machine and other products. Mayor Huang spoke highly of and said: "Science and technology are the primary productive forces. Enterprises should take the advancement of science and technology as the leading factor and stick to the path of developing enterprises through science and technology."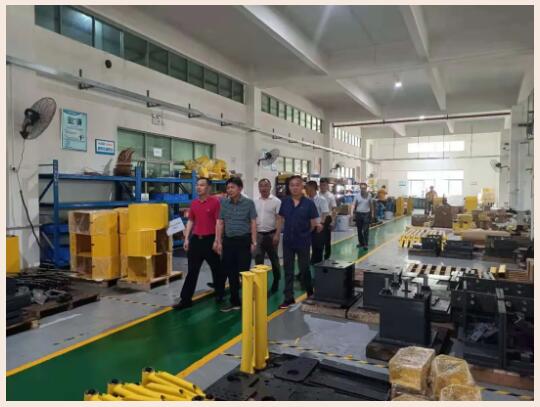 Subsequently, under the leadership of President Hu, Mayor Huang and his entourage came to the Nizhao Robot R&D Center for inspection. President Hu explained to the delegation the application prospects and workflow of the Nizhao Robot ontology. Mayor Huang talked about Nizhao's growth process. Affirmed the results achieved in China and put forward valuable suggestions, and conducted in-depth exchanges with President Hu on the current development of our company.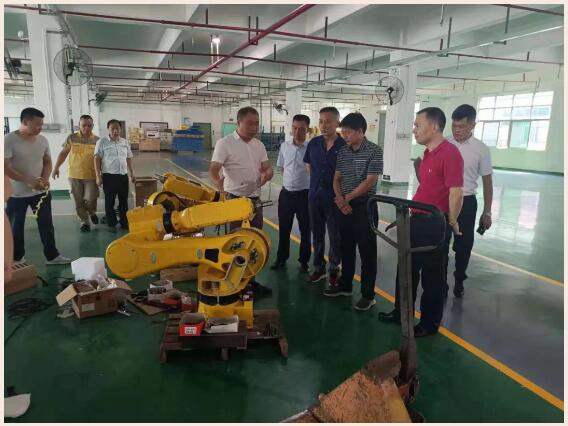 After the investigation, the delegation gave great praise to the Nizhao die-casting automation solution, and Nizhao Intelligent will continue to increase scientific research and innovation, continue to introduce the old and bring forth the new, and make a small contribution to China's manufacturing.